Ehh, because I am, Mr. Miranda… I really am… (please note the title is taken from song "Non Stop", from the incomparable Lin Manuel Miranda)
Oh hello.  (In her best Deadpool/Ryan Reynolds voice)
I'm so glad you managed to catch me in the midst of all my mess and chaos.  I've been gone for quite some time as life has gotten quite a hold on me.  It's almost as if I'm in this perpetual race but I'm always getting left behind.  This feeling got me like: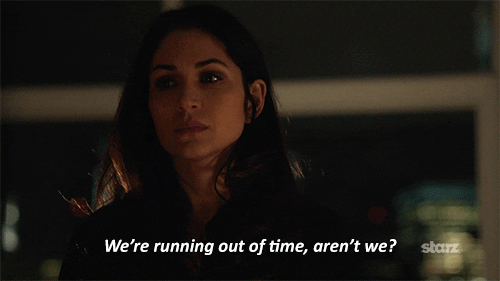 Like why?  Why in the world are we told as kids that yes, you CAN have it all.  Here, take this time-consuming career and time-consuming family and have the time of your life!  Oh don't forget to take time for yourself too.  Pursue that hobby of yours!  Travel!  Try new things!  Do, do, do!  Oh and please remember to eat right and exercise and get that all-important 8 hours of sleep.
Enter Rosie the Riveter meme right here!
Ahh… Rosie, there you are!  I'ma get like you one day!  Just you wait… just you… ok… that's enough Hammy Ham… or is it…
Sure it all sounds good and of course, there are probably women who have mastered the art of time management but I think I speak for the rest of us when I say:
Are… You… Freaking… Kidding… Me!!!
I mean, come on!  To say that we can have it all is honestly a cruel, cruel lie to tell to any child.  Why?  Because truthfully, life comes with sacrifice, especially when you decide to have a family and/or pursue a career.  There are going to be things that you just cannot do.  And it all goes back to time…
Time… that tricky, sick son of a bitch.  He waits for no one, does he?  He just keeps running and you are lucky if you can keep up with that asshole.  As of recently, I have started working early mornings… and I mean early!  I'm up at 0315 and that's when I get myself ready for work.  I get my older two up at 0400 and we are out of the house by 0430.  I review math facts with my son en route to their babysitter's house where I drop them off roughly around 0445-0500.  Then I'm off to work to report by 0515.  I open school doors by 0530 and am usually running around my center/floor supervising and office work for the next 8 hours.  I am off by 1400 (2 pm) and pick up my youngest from daycare.  I then bring her home and feed her a snack.  As she is eating and watching Elmo, I catch up on housework and laundry and/or cook dinner before picking my older two up from school at 1525 (3:25).  I bring them home and start homework tasks with them.  I feed them around 1630-1700 (4:30-5:00) and subsequently get them ready for bed.  We are usually finishing this task up when my husband gets home between 1745-1800 (5:45-6:00) and he usually is left with some reading to do with my son or bathing the baby.  We are ready for bed by 1845 (6:45) and we have them tucked in by 1900 (7:00).
Whew… I was exhausting just reading that.   Honestly I don't know how I do it, friends.  But check it, that's not even the end of my day.  No Sir!  You remember that part I mentioned earlier about self-care and nurturing your hobbies…. You know, all that crap the therapists tell you to do to keep from drinking an entire bottle of Moscato each night (anyone??? Just me? Great!)  Anyways, I take this time to try to do some of that…
Are you ready for my list, friends… here goes!
So I am currently working on finishing up a book I've been reading for about a month and a half:
This one right here   ——–>               
Truly a remarkable and educational read, friends… anyone who knows me knows that I have a fixation on history and this is a great addition to my growing library.  Next on my agenda are these two fun ones:
Love me my Alex 😉  And I can't get enough of Sally!  I sense you might be noticing a theme here friends… and it's a hint as to what I'm planning to do next 😉
And that's not all… I've been organizing research from my readings into a novel I hope to write within the next year with a trip planned to Virginia and New York to really finalize that research into something usable (insert that hint above here).  And in the midst of all that fun writing, I'm due to be blogging at least a few times a month.  It was supposed to be once a week but…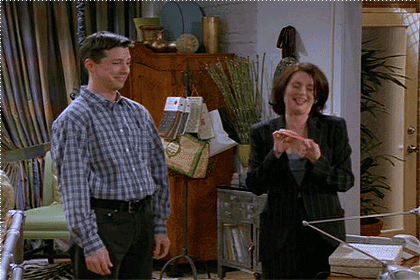 Staying on the history tip, I have started researching a little of my family's history and have started a family tree online.  I have really become interested in genealogy and plan to get my DNA tested.  But according to two cousins who have been working on our family tree for some time now, it can be very time-consuming.  Ugh, just what I wanted to hear… another thing that I want to do that will take more time!  But I am determined to find some laying around here somewhere.  Now that I have kids, it is important to teach them where and who they come from.  Time will have to just throw me a bone on this one.
 Let's not forget my first love… sports.  Although I'm not a bone fide athlete anymore, I still feel it important to work out as often as I can.  If I can't run, I am trying to get back into a circuit type regime which lets me work out while watching favorite television shows… that I won't even get into… The next person who asks me if I've seen the latest episode of (fill in the blanks) will literally get throat punched… nah I'm just playing… I don't like violence, friends… it is not the way.  Besides, I really need to finish the last season of Scandal… I'm still on season 6…
And in the midst of this sits my poor, poor husband who at this very moment I am neglecting to pour my heart out to all of you!  It is no secret that after having children it takes a lot of work and… say it with me… time… to continue to nurture your relationship with your spouse.  I will admit that I have not done a great job with this one.  In order to "hobbify" (™Robin Davis, 2017), there are nights where I have to choose between him or me and because most of those hobbies are usually a one-man job, he usually is left on his own.  Don't cry for him though, friends… he has his Street-fighter and Dragon-Ball Z friends to keep him company… if it's not his com-padres from the fake NFL or NBA… apparently, friends, he's a "coach" now… Lord Jesus…
Ok, I'm getting off topic… back to the subject at hand:  ah yes, time!  If only there was more of it.  I know that I must say "Give me a minute,"  "Hold on just a minute,"  "I'll be with you in just a minute"… about 1000 times a day, give or take…   What I wouldn't do to just, oh I don't know, create an alternate universe where I could live as two versions of myself… the woman who takes care of all the responsibilities and things that keep her home afloat, and the woman who just lives by the seat of her pants, pursuing all her dreams and living out her most amazing fantasies.  What if time had that ability?  For us to see ourselves in two different realities, instead of trying to mesh those two into one chaotic and crazy one in which we get so caught up in life, that we forget to really live.  I'm 32 years old and feel like I'm just now finding my niche in this world.  Is it selfish to neglect what I have to do to do what I want to do… to do the things that would allow me to really enjoy life… to realize my purpose?  It has been said, by many, that everything has its time… and everything that is meant to be will happen in its time.  In discovering all the things that I long to pursue… those things that and somebodies whom I hold most dear, I find myself grieving over my inability to do it all.  They told me I could, gosh darn it.  And I believe them.  But, truth be told, I cannot do it all, friends.   No one can do it all… there just isn't enough time.
And I'm going to assume in spite of all this, my wanting to go back to school to pursue a second Master's in History would just be straight up cray cray??  I mean, who thinks like me?