You know like House Hunters but the opposite!
If you've been following my life, you know that we had bought our first home when we moved to Colorado two years ago.  It was a very different experience from what most have being that a, we are military, and b, we bought sight unseen. In just those two years, we went through a lot with that house that most people are lucky enough, or seemingly lucky enough, to avoid.  In the end, however, we were able to successfully list, and relist, our home for a decent enough asking price that yielded multiple first day offers, and in the end, a closing price that was $80,000 more than what we had bought it for two years prior. Owning a home is a lot of responsibility, and selling one is perhaps even more challenging than buying one.  This is what we did to successfully prepare, and sell, the home in about a month's time.
Pair down!  It's a lot easier said than done but before, and I mean months before, you plan to list (if possible) try to get rid of as much stuff as you can.  It's amazing how much one accumulates while living in one place for a period of time. Most of that stuff, friends, can be donated, sold, or even thrown out.  You don't need it, trust me.  I started pairing our stuff down about 2-3 months before putting the house on the market. And I took it a little at a time.  If I came across something wherein I had to think about for even a few minutes what I might need it for, it was gone!  Buyers will want to see a house in such a way in which they can see themselves living. Learn to part with the old so you can successfully, and quickly, move onto the new.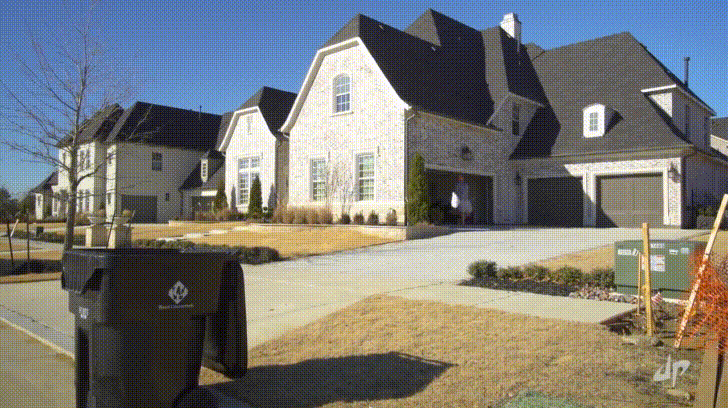 Keep it clean!  This is a tricky one, especially with children running around.  But after listing the home, you have got to keep it clean because it must stay show ready throughout the duration of settlement.  In my case, we had to list our home twice because about a week prior to closing the first time around, our buyer had to unexpectedly cancel our contract.  At this point, we were preparing for movers to come and we had stuff in boxes almost everywhere.  It was a good thing that that's all that was awry.  Once we cleared most of the boxes into one room, the house was pretty much show ready.  I tend to clean most days anyway but I double-timed during settlement so that the house was ready to be seen at any moment.  This sounds like a task and it is, but who do you see probably sitting in the same room as you right now, more than likely playing on his phone?  That's right… there is probably a man who is legally bound to you in your space as well as offspring probably watching Teen Titans in the next room.  As long as they have four limbs, they should be helping you do all this!
Get out of the house!  Depending on your lifestyle, this could be a hard or an easy one.  One of the tricks that helped me with number 2 was to get out of the house as often as possible.  We took advantage of the longer than normal closing period to explore as much of the Springs and Denver as we could.  Getting out of the house helps you keep things clean, and it helps to pass the time.  It's also good in the case of last minute showing requests.  Most buyers do not want to come into a potential home and see the sellers lounging around in their pjs.
Fix it!  It is inevitable that once you buy a house, things are going to break and need fixing.  We had our share of things that needed repair throughout the entire two years that we lived in our home.  Lucky for us, we had a great handyman on speed dial.  But general maintenance of your home should be ongoing throughout the time you are living there.  This makes for a relatively easy inspection in which there are no real huge surprises. It also saves you time and money from having to fix everything at one time.  Repairs when left undone can build up and become costly. We had been fixing things left and right from the time we moved in, and so at the time we began to talk about listing, there were only cosmetic concerns that I had.  I began working on these repairs in the winter, several months before listing so that we weren't spending a bunch of money at once. Buyers appreciate and are more willing to look at homes that have been maintained and cared for.  The last thing any buyer wants to take on, unless they specify it, is worrisome projects.
Find a good realtor.  I applaud anyone who is gutsy enough to put their house for sale by owner.  But for the rest of us, there are realtors who do all the dirty work.  One of the best ways to find a good realtor is through referral because you'll get to know exactly how successful they have been.  Talk to multiple realtors before choosing the one for you. You want to be sure also of how responsive they are and how much experience they have.  In our case, we knew we needed to sell our home quickly and get the best deal possible. We had a great realtor who was very responsive and patient with me.  I got to be really annoying with the endless questions.  I'm sure I got on her nerves at times but at the end of the day, she provided the best service and resources to help us sell our home.  I honestly didn't have to worry about a whole lot with her taking the reins and at the end of the day, we ended up selling our home for 26k over the original asking price of the house.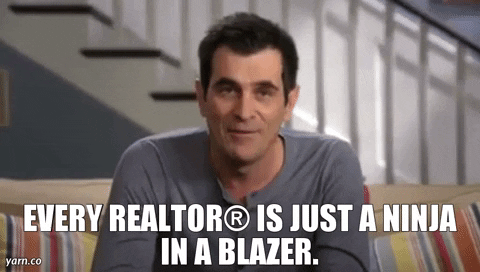 Learn your market.  You are not a realtor, and no one expects you to be. (that's why you hire one) But it's important to learn about the market in which you plan to sell.  Be realtstic about the area in which you live, such distance to major cities and popular locations, school ratings, and the median cost of living. These factors in addition to others will be a large determinant of how much you can list for and how long you might expect for your home to sit on the market.  In our case, we lived a largely desirable area that was close to a military installation and was in a state growing in population. Our house specifically was also located two houses and a street away from the elementary school in a district that was highly rated.  These factors in addition to the updates we did to the house contributed to our successful, and quick sale.  Being realistic about your market will help you to plan your sale more efficiently.
I know I'm no expert being that I've sold one, and only one, home.  But with three small children, and a dog, I had to learn the best tactics I could to be successful in passing on our humble abode to another family.  The most important thing that I can possibly pass on from my experience is to remember that you are passing the home along to another family and that no matter what your predicament is, do the best you can to leave a good, solid home to them.  Be honest about any major issues that the house has (you kinda have to…it's the law) and do the best you can to make any minor issues right, or at least price the house to reflect what may need to be done.  In our case, an inspector found that our fire place panel was cracked and was unsafe to use.  While we couldn't fix it while we lived there, we arranged to have it fixed upon closing and contributed from our profit to ensure it was done correctly.  I wanted more than anything else to ensure that our buyer was inheriting a home that was safe and comfortable and that they could enjoy more than having to make costly repairs upon moving in that wasn't planned for.  
Besides, no body enjoys lounging in a den with soaked carpets… Nobody.  
Happy Selling!