California knows how to party…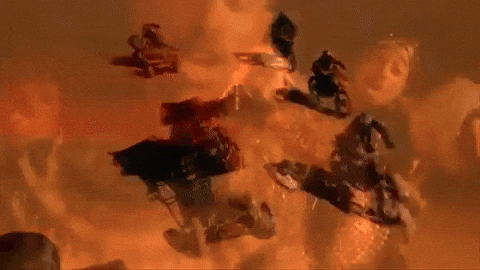 I've always wanted to go to California. I even had an uncle who lived in LA so I thought for sure I had an easy in to visit the Golden State. But those days never came. And as I grew into my adult life, I spent most of my time on the East Coast, hitting up Florida for college and getting married and having my first child in GA. In fact, my first trip out West was way out west, to the island of Oahu for our first duty station. We then bypassed Cali again to be stationed in Colorado before returning to the trusty old East Coast for two more duty stations. So by the time we reached Tampa Bay, the last thing on my mind was going back out West. Shoot, I was still trying to let go of DC (still waiting for that money, Department of Employment Services!) But a little show changed all that.
By now, if you've been following this blog or any of my social media outlets you have to know that lately I've been really into CBS' Ghosts. Between the content, the characters, and the writing, it is truly a joy to watch and has motivated my return to writing after taking some time off. To read more about how that, click here. In late February, I had learned of something called Paley Fest, an annual event that features the casts of some of television's most popular shows. They come to Tinseltown, AKA Hollywood, to talk about the show and answer questions from both a moderator and the audience. And in some cases, there are even some meet and greet opportunities. In past years, I hadn't really followed celebrities or stars of any kind. In fact, the last time I was adamant about seeing favorite stars in person was probably during my *NSYNC days, although there was that one time in 2019 that I went to NY to see Daveed Diggs in an off-Broadway play…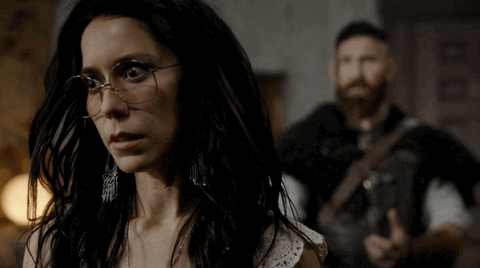 Anyway, when I saw that the cast of Ghosts was going to be live and in person, something told me to check it out. And normally, I would've immediately dismissed the notion, being that it was going to be clear across the country. I mean, I have kids in school. I have a full time job. We are buying a house right now. There was no way I could possibly go all the way to California just for one small event. It just wasn't a great time. But there was something stirring within me. Like Nike, something said "just do it. Just get the tickets. Just make it happen." And by the end of President's Day weekend, three days after I even learned what Paley Fest even was, I had tickets to see some of my newest favorite people.
Crazy right? I mean even as I type this, it sounds absolutely loco. I normally overthink everything. I mean everything, honey. And although I do it as a way to manage my anxiety and to ensure I make the best decisions possible, I also overthink as a way to avoid taking risks, to keep myself and those around me safe and out of trouble. At 36, I've lived a pretty safe life, not really taking any chances or doing anything out of the ordinary, afraid of what might happen if I do. But on that day, or rather night, when I bought those tickets, I took a big risk. I made a plan to go all the way across the country, without ever having been to California, just to see a panel of actors on a show I'd only known about for maybe a couple months, if that. I had just began writing again, and I had spent that weekend writing essay upon essay upon essay, feeling incredibly inspired. It was such an incredible feeling to be writing again, to be inspired again. And I wanted to keep that feeling going. To be in the land where stars are made, where stories on paper are resurrected. And if for nothing else, I just needed a break! It had been a hard year, and what a better way than to get away for a spell, to take a some time away to rejuvenate! To make it even better, I decided to bring my daughter with me. She is a middle child and I am mindful to take time to spend with just her. I thought it would be a great opportunity for us to bond. So the date was set. We'd be jetting off for a mini vacay in Cali for a couple days, and I couldn't wait.
Now let's fast forward a month and a half. I planned to leave on a Tuesday, one day before the Ghosts panel, because it's usually more affordable to fly mid week. That Tuesday came pretty quickly and it was a bit of a stressful morning as most Tuesdays are for me for some reason. I failed to research how long it would take us to get to the airport from where we live prior to leaving for the airport and when I finally pulled up the directions on Waze on my way out the driveway, I freaked out when I saw it would take damn near an hour. AN HOUR, you guys! Like it's only abut 30 minutes away but thanks to that good old Tampa morning traffic, it bumped that time back by so many minutes! On top of that, I had failed to get something to eat and couldn't stop before going to the airport to nourish my body before a very,very long flight. This was not like me, y'all. I'm normally super prepared to a T. I love checklists and like Santa, Momma loves to check them twice, but this Tuesday morning found my daughter and I flooring it up 75 to the airport. To make matters worse, it seems like there was traffic everywhere and where there wasn't traffic, there were red lights and stop signs all over the damn place. Once we got to the airport, we were lucky enough to find a parking spot close to the elevator that took us right to where TSA is. The line wasn't very long but just like that traffic, the people in from of us were so slow to do everything. It was as if they had never flown before. Now I'm not one to shirk away from responsibility or accountability. I know that if I had left on time, we would've avoided all those issues. But I was still frustrated. Thankfully, we had nothing to check and had very little to put through security so once that family was done, we zipped right through security and had a little bit of time to grab some snacks before heading to our gate.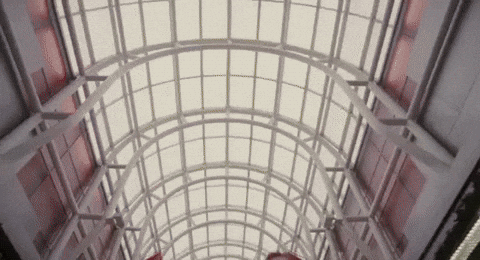 The flight itself was uneventful, which is always a good thing when you fly. We had been on longer flights so the time wasn't too bad and we had plenty to do to keep us busy. My daughter did very well on her first flight since 2016. She insisted to sit by the window and took every opportunity to check out the ever-changing view below us.
Thanks to the time difference, we arrived in LA around noon which would've been only 2 hours after we left Florida at 10 but it was really a five hour flight. My daughter, though tired, was excited to be in a new place and wanted to explore as soon as possible. We called up a Lyft and made our way to the Hilton Garden Inn on Highland Ave, mere blocks from the Dolby Theater and the TCL Chinese Theater, formally known as the Mann Chinese Theater. This is where all the action happens, y'all. And we were gonna be right in the middle of it all. After dropping off our bags and checking out our room, we left to get something to eat. And what better spot than Pinks, a staple hot dog eatery since 1939. My husband and I had seen Pinks featured on a plethora of Food Networks shows and I knew it was a must try for my daughter and I. It took about 30 minutes to walk from the hotel to the restaurant is it probably one of the most quaint restaurants I've ever been to. It has kept much of it's original charm. After we ordered we sat out it the courtyard and ate my daughter's favorite meal. It was very very good. There's a crunch when you bite into the dog that I've never experienced with any other hot dogs and it's something you really can't find anywhere else.
After we left, we decided to get some scooters back to the hotel. My daughter rode one once before when we lived in DC, but it is much different scooting along a busy road then doing so along the National Mall. The most you have to worry about there is avoiding pedestrians. In LA, you have to avoid the cars. Once we made it back toward Hollywood Blvd, I decided to park our scooters there so that we could check out some of the stars and famous hand and footprints by the Chinese Theater. It was so much fun getting to see who's hands were just about the same size as ours. And the stars are everywhere on Hollywood Blvd. All up and down along the strip. It makes sense since there are loads of Stars that have stars but you only ever seen the Hollywood Star ceremony take place in front of the theater. Also, I was surprised to see that the Dolby Theater, formally named the Kodak theater is where the Academy Awards have been held for the past 20 year, is a part of a larger outdoor mall. It legit looks like a regular theater that is connected to a mall which the usual shops that one would expect to find in a mall. It felt as though I wasn't in a place that celebrities were mere weeks prior to our trip. It felt like a suburban shopping destination. And I'm not sure if that's a good or bad thing but there were plenty of things to do and see within he complex. One of the things my daughter was adamant about getting was some ice cream and as soon as we got our cones and hit up a Target for some snacks and water for the room, we went back to ours to shower and rest up for the exciting day still to come.
Wednesday was the day of the event and that was the only thing we really had planned for the day. I knew I needed to find a place to eat as there was no breakfast at the hotel and I needed to find something to do to pass the between breakfast and Paley Fest time. My daughter picked a highly rated restaurant that was atop the Hollywood Hills, or at least felt that way. We decided to go to the Griddle Cafe located at Yamashiro Hollywood. This place was amazing and well worth the hike. We were treated to breathtaking views of both the hills and downtown LA. The food was more than filling. We only ordered one plate of pancakes which was the right call being that the pancakes were as big as as the giant plate they were on. It looked as though they were made in an eight inch round cake pans. Needless to say, we could not finish and I think it would definitely have taken our entire family to finish that breakfast.
Following brunch, my daughter and I made our way back to Hollywood Blvd and to Madam Tussaud's Wax Museum. I hadn't been to a Madam Tussaud's in almost 20 years in New York City and I was curious as to who would be featured in the LA edition. Plus, I figured it would be our way of saying we met so many stars and offered plenty of opportunity for fantastic photo ops with some of Hollywood's biggest names. One of my most favorite parts of the museum was their tribute to the 90s. There was a replica of what looked like a typical 90s teenager's room and it was EVERYTHING. There were posters of movies and bands, a 90s style TV with a VHS player in it. I picked up one of the VHS cassette tapes and asked my daughter if she knew what it was. She did not and I felt old explaining the whole video/VCR thing worked. The TV played old commercials for popular snack foods, cereal, and toys from the 90s. It was nostalgia overload and I was there for all of it! Check out some of the stars we got to hang out with!
We finished with Madam Tussaud's within the hour and decided to check out an immersive art experience known as Flutter. I wanted to make the most out of this trip and expose my insanely talented, artistic daughter to as much art as possible. This museum features a variety of different rooms featuring a variety of interactive and visual art exhibits that uplifts your mood encourages you to just exist in the moment. During our visit, we had a super positive and entertaining tour guide that took us to each room,explained who the artist was and what inspired the piece. Of course it was up to us for interpretation as most art is. It was definitely a unique experience that I wouldn't rule out doing again or finding a similar experience close to home. We definitely left feeling more relaxed.
After a few hours, it was finally time for the main event. We walked to the theater and upon entering saw that a small crowd was gathered around a railing that looked over the ground level where there was a peekaboo view of a red carpet. We gotten a good spot around the rail and got to see most of the stars of Ghosts as they walked the red carpet and stopped for interviews with some very lucky journalists. As I saw a glimpse of some of the actors, I felt myself transform back to my 13 year old body, remembering how I felt when I first saw *NSYNC in concert. It was surreal seeing these people whom I had only seen via a television screen live in person. When it was finally time to be seated, I was surprised at how close our seats were to the stage. My daughter was super excited to be right dead cener with no one obstructing her view. I knew we would be close as I bought tickets in the orchestra section, but I wasn't aware at how intimate this theater actually is. I mean this is where the Academy Awards take place! It was so much smaller than it appears on TV. No sooner than it took to grab our seats did moderator Natalie Morales of "The Talk" come on stage to introduce the newest episode "Attic Girl" that we were privileged to see before everyone else. And as such we were sworn to secrecy. After the episode ended came the part that we flew all to way to Cali to experience. The cast was introduced one by one who then engaged in a panel discussion alongside showrunner Joe Port. Y'all the smile on my daughter's face when Danielle Pinnock, actress who portrays Alberta, came on stage! Among some of the topics discussed were how the show came to be from its predecessor in England, how the cast knew each other prior to being cast in Ghosts, how the show came to be during the pandemic, and discussed some dream guest stars that the cast suggested for future episodes, and how they chose the show's character's archetypes so that they reflected unique stories and personalities of American History There was also a discussion about representation in this show and how the writers do not shy away from highlighting important racial, ethnic, and gender issues that the ghosts have experienced. One of my favorite parts was the cast reflecting on when they knew that the show was going to be a success. This is an ensemble cast, including actors whom, while they had been in the business for some time, this show for most of them was their first show in which they are the stars or who's character is integral to the plot of the show. And that's why they come across as so dang genuine. While sitting in that theater, I saw 11 actors who have seen their social media followings and fan numbers increase over the last year, 11 actors who appear on a major network weekly, 11 actors who have fan websites, Twitter pages, Facebook groups, and Instagram pages dedicated to the characters that they have brought to life. 11 actors who have appeared on magazine covers, been the subject of various articles, been asked to host events, been nominated for awards, and been guests on a variety of talk shows. But I also saw 11 people. 11 normal regular people who put their pants on the same as you and me, who have lives outside their characters, who've experienced life's ups and downs, struggles and celebrations. And getting to see these actors in person reminded me of that.
My trip to LA also saw one of my not finest momma moments. I didn't think about the time change when planning to bring my daughter along with me. I failed to realize that this event was going to occur at a time when she'd normally be sleep while at home in Florida. And when I looked over at my daughter several times during the event, I could tell she was struggling to stay awake. Talk about a major mom fail. So, as much as I didn't want to, we decided to leave after the first panel. There were two that night and I didn't watch the next panel's show like that so it was fine. We had just walked out of the theater when something told me to go back inside. As I approached the entrance, I noticed the family of one of the actors milling about the lobby. And I looked closer, I saw the top of a brown brimmed hat that I recognized from earlier in the evening.
"Oh my gosh!" I said, grabbing my daughters hand and going through the door.
"What?" she said, confused
"It's Sass!" I replied excitedly. Let's go see if we can say hi!"
I promised I wouldn't be long.  After getting our bags checked once again by security, we waited patiently while Roman Zaragoza talked with his family and some friends.  We didn't have to wait long however.  His lovely mother noticed that we were waiting and asked if we wanted to speak with Roman.  
"Yes, ma'am," I responded with a smile.
She said she would get his attention and a few minutes later, she introduced us to her son. You guys, Roman is the kindest, sweetest person you will ever meet, as is his family. His mother, father, and sister were all there to support him and they were all very very kind to my daughter and me. I introduced myself and my daughter to them and explained that she was very tired due to her being an East Coast kid. It would've been close to midnight or maybe a little after back home. Roman asked where we lived and I told him that we are stationed in Florida; that we are a military family and that we lived all over. He then asked me if we came out to Cali for this event, and I told him that we did. He was surprised that we would come all that way for just one event and to that I said "Of course I would. Why wouldn't I have?" We continued to talk for a few more minutes before asking to take a picture with him. We then decided to go back to the hotel for good as my daughter was barely able to keep her eyes open. And once we got back to the room, we both crashed.
Woke up on our final day in LA feeling surreal, like it all was a dream. While I had go out to LA with the goal of seeing the cast of one of my new favorite shows, I never believed I might get to meet one of them. Those things just don't happen to me. And who was I that someone who I'm sure had more important things to do and more important people to talk to would take a little bit of time to spend with my daughter and me. To say that it was an emotional experience is the understatement of the year. And sure it might not have been the greatest idea to take leave after starting a new job and take my daughter out of school during a day of testing, but I do not regret a single thing about this trip. Even though it was only three days, I am so thankful that my daughter and I got a chance to spend some quality time together. As it was the first time out to LA for the both of us, we made some pretty awesome memories that we will always cherish. I'm so glad I didn't think twice about buying those tickets and booking this trip. Sometimes, the best decisions are the ones we don't even think about.
Besides it's in taking risks that we discover life's most wonderful surprises!