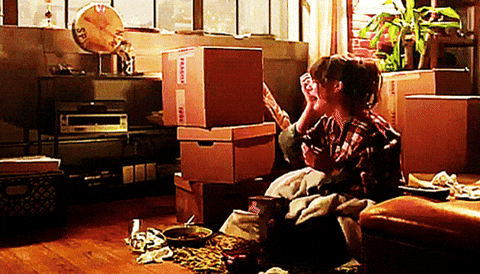 Change is the only constant thing in life. Well that and death and taxes. But that is not why we are here today is it? You came here because you are just so dang interested in military life. Admit it. This lifestyle intrigues you. How can people possibly live their lives so dynamically, so spontaneously, you must wonder? Is it scary? Is it fun? How often do you move around Well, my dear comrades, you are in luck because I have decided to let you in on what you an expect when you're expecting orders. Welcome to Army Moving 101. Let's get started.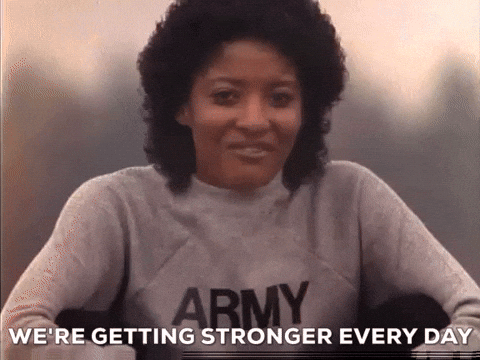 Congratulations, you've just enlisted into, or married into, the military. And now the whole world is your oyster! You can travel to and live in all kinds of interesting new places and meet so many cool people you would never have met if you were still stuck in that small town you've been longing to escape from. Lucky you! The Army is going to open up worlds of possibilities for you! You or your spouse will get to do the coolest jobs just like they show on the TV, have access to the finest housing options, the best of the best healthcare, and all the support and love you can crave. You will be living your dreams in no time flat! All you need to do is just do as you are told for a few years. How hard can that be? So are you ready? Get set! And let's get some orders!
Oh that's right! You are new new so let's start from the very beginning shall we? Orders are the things that big Army (that is, the top people in charge) send down when it's time to move again. And of course, you will always get to choose exactly where ever you wish to go. Care to ski the Swiss Alps? Then pack your bags for a tour in Germany! Care to relax on beautiful beaches? Sail away for a three year getaway to the islands of Hawaii! Curious about nature? Escape to the wilderness of Alaska. Like I said, the world is yours… so long as you have the right job and the right rank. Oh that's right! I may have forgotten to include that. See orders are handed down based on the need of Uncle Sam. They figure in you, or your spouse's, rank, dependents and what job you or he or she holds. If they have room, then you may get orders. But there's something else you should know, too. If you have a family member that has special health or learning needs and needs specialized services to accommodate those needs, that can also limit where you'll get to go. After all, you'll need to be somewhere where those needs can be met.
So now that you have your orders, you will have all the time you need to organize your family's lives so to secure a successful move. Things will always be communicated in a timely fashion and if you have children, moves will always happen after the school year ends. The Army wouldn't dare to ask you to pull your children out of school right in the middle of the year. You won't ever have to worry about your kiddos having to ever be the new kid and having to figure out his or her way in a new school after everyone else has already acclimated to the new school year.
Now it's packing household goods day! And of course, your movers are the most professional, courteous, and careful people in the world. Nothing will ever break or get lost on their watch. It's a guarantee. Relax, as you trust these complete strangers to come into your home and handle every asset you own with the utmost care and respect. They will pack rooms together and ensure every thing is wrapped and protected the way God intended. They will be on time too! When that clock says 0800 hours, they will be there at 0700 hours. Have a bigger family or more stuff than you need? Not a problem! Everything will be packed and placed on the truck safely to arrive at your new home. You won't have to worry about any silly weight restrictions based on your rank! How silly is that!? And there will always be enough packers and movers for your trip. The Army wouldn't dream of sending only one or two people to pack up a house where five people live. They have to know that's how things get broken or left behind. And they will stay for the entirety of the day. No dipping out early for our women and men in uniform. You deserve the best!
You've now made it to moving day. You probably aren't living in your house anymore since you're stuff's gone or maybe you are. If you decided to stay, great choice! You may not have your stuff but don't worry because like always, the Army's got your back! Take your pick from the finest furniture and household goods you can borrow. They've got everything from chairs to tables and silverware to plates. You need to toast that bread? The Army's got you covered. Need a place to rest your head? Don't you worry! You will be given only the most comfortable mattresses the government can buy. NO EXPENSES SHALL BE SPARED!
And if you decide to move out completely before it's time to get out of town for good, the Army will always have room at the Inn for you and your family with plenty of linens for everyone, plenty of room to spread out, and a continental breakfast each and every morning. Also, don't worry about laundry service. The machines in house are the best money can buy and very, very reliable. They will always be available and working when you need them and don't worry about having to find quarters… they will be offered to you for free.99. Consider this a 5 star resort of sorts. You will have a spa, you will have a pool, heck there's even a golf course for you to enjoy. And it's all for free. You have enough to worry about. Let the Army take good care of you and your family until it's time to move on.
Speaking of moving on, the day has come for you to hit the road or take to the skies. If you are lucky enough to have orders overseas, the Army will make sure that your entire family is seated together and in first class where you don't have to be around the common civilians. After all, you are serving your country. You sacrifice everyday for their freedom. You deserve the best airline accommodations. And if you got orders to stay on American soil, don't fret! The Army will ensure that your journey is safe. You will get plenty of time to get from point A to point B while finding enough time in between to take in all the sights. Heck you might as well make it a mini vacation of sorts. A true road trip if you will. The Army will always foot the bill and allow plenty of time to ensure you enjoy yourself. Also, worried that your car may not be up to the task of such a long trip? Don't worry about that bit either! Your friendly neighborhood base comes with a trusty Firestone that will ensure that your car is road trip ready. They will always be fully staffed with the best trained mechanics who will never overcharge you and will always take their time to make sure all the work that is done is completed with the utmost quality. So no need to worry about being on the highway and your tire coming completely off your car. That would be unsafe and could possibly kill you. And the Army won't stand for anyone doing anything half-ass. They simply won't stand for it.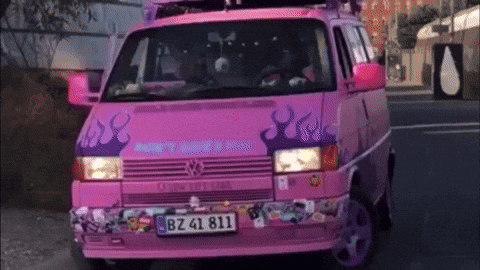 So you've now arrived at your new perfect ideal duty station and it's everything you ever dreamed of. All the grounds are beautifully maintained and the buildings are all in excellent shape. Traffic moves effortlessly throughout. You will never worry about another traffic jam again! You take in all the fun activities. There is a state of the art gym, a sprawling library, a few pools that would rival what Disney World has to offer, and all the playgrounds and dog parks your kids, both two and four legged, could ever hope for. You, of course, will have a beautiful home with more than enough room to fit your entire family. Your backyard will be the perfect size to erect a cool play set and set up your ideal relaxing outdoor living space. You will also have privacy from your neighbors as each home comes equipped with its very own fence. Your home will be updated to the nines as you marvel at the hard wood or LVP floors, the updated kitchen and bathrooms and the generously sized bedrooms. Have to quarantine and do work or school from home? Don't you worry about ever being on each other toes again because your new home will have it's very own office that you can use for school work or that coveted man cave or she shed. And if anything happens in your home, your friendly neighborhood maintenance team will be out in a jiffy. This maintenance team is again staffed with the best and most able of repairmen and women who will always respond on time and be sure things are fixed the right way the first time. They will always be stocked with whatever part they need so that you don't have to go without anything. Your comfort and safety is their number one priority. Say good bye to the mold and mildew problems of yesteryear because every home has the equipment necessary to get rid any access moisture. Your housing team will be so supportive and responsive and make sure any concerns or questions you have are answered honestly.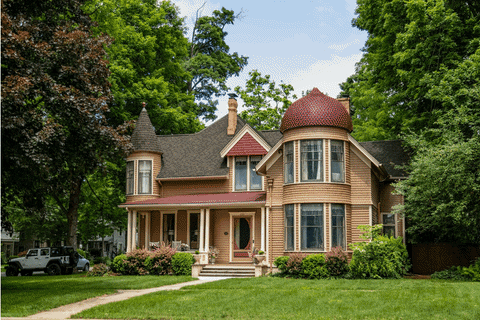 And don't you worry about there not being enough homes to go around. Big Army is so wonderful when it comes to ensuring that they don't overload a base with more personnel than what that base can handle. So gone are the days are waiting for a house. Move right in today!
And spouses, you will love this! Are you a professional? Did you spend years and years studying your butt off and then working super hard to get licensed and certified and everything and then spend additional years cementing your business or attaining loyal clients or working toward tenure? Well never fear because the Army believes in you and your goals and they will make sure that all that hard work pays off tenfold. Never again will you have to leave a job or career you love. Never again will you have to take a pay in cut because the jobs that are available don't pay close to what you are used to bringing in. Never again will you be passed over for a job you may even be overqualified for simply because your resume looks like its belongs to three different people. Don't worry about sacrificing any of your hard work. You've earned every accolade, every promotion, and every raise. And the Army will ensure that you are able to keep it.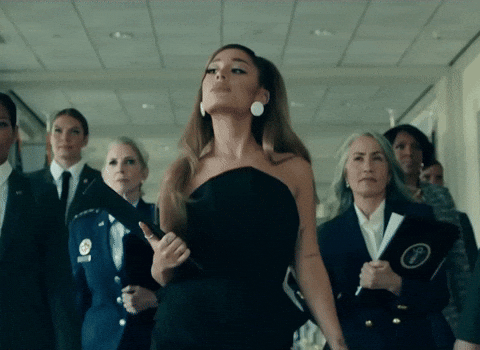 There you have it. A great life awaits you and your family. You won't have to worry or be anxious about your new adventure. Because that's what it is, isn't it? This life is a journey… it's an adventure. And it's not for everyone. But somehow we make it through. We put up with all the foolery and fuckery of it all. We handle the sudden change in orders, the disorganization of communication, the messiness of movers, the hurry up and wait. We indeed keep calm and carry on. Not only because our sanity depends on it but also because we love it, don't we? Well, maybe not all the time. But we put up with it because of the commitment we either made to serve this country or to support those who serve this country. What this life provides in lieu of having everything set up perfectly is the comradery. The community on which we learned to depend. They become our strength and our family. And they make the chaos that is the US Army not only do-able, but sometimes, maybe even a little exciting.
So pack your bags!  This will be a trip that you soon won't forget!